Draw – Digging deep

Mistake:
The blade goes deeper into the water than necessary to keep the blade covered.
Observe:
Blade: watch how deep the blade disappears underwater.
Shaft: look at the shaft of the oar, how far it disappears in the water.
Handle: look at the vertical displacement of the handle(s) during the draw.
Cause:
There may be several reasons for this:

| | |
| --- | --- |
| 1.  | first, the blade is not squared enough, so that it goes into the water at an angle; |
| 2. | second, during the catch, the blade is pushed into the water with too much force, causing the blade to go deep; |
| 3. | third, during the draw the arms are moved up too much, causing the blade to dissapear under water correspondingly. |

Conse-
quence:
Difficulty with the release, balance disturbance. Catch a crab. Wrist injuries because the load is not in one straight line.
Remedy:
In any case, use Vary blade height to stretch the movement space (Differential approach). In addition, depending on one of three causes:

| | |
| --- | --- |
| 1.  | better/earlier squaring with the exercise Squaring twice; |
| 2. | Chopping catch or Drifting stroke; |
| 3. | Place a piece of white tape at an angle on the oar loom (shaft). The underside of this adhesive tape indicates the waterline: the adhesive tape must therefore be visible during the entire stroke. |

Feed-
back:
Visually, the blade should remain visible marginally.
Cox
chair:
A rower's blade disappears too far under the water. This can be determined by looking at how far the neck of the oar disappears under water.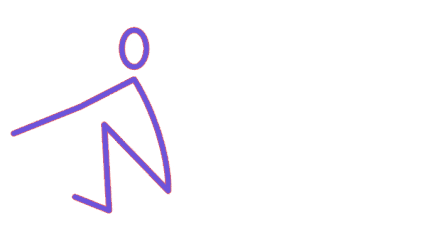 Digging deep (red) compared to a (blue) proper draw (www.rowanimation.nl).
---
| | |
| --- | --- |
| | Draw – No pressure after the catch |
| | Draw – Kicking through the seat |
This article was translated automatically and is provided to you for free. You are most welcome to improve it!