Draw – Pull the trunk over the handle(s)

Mistake:
In the last part of the draw, the trunk is pulled over the handle(s) instead of the handle towards the chest. Also see: Draw.
Observe:
Hands and Trunk: Look at the last bit of drawing with the arms, the trunk folds closed instead of open.
Cause:
Too little strength in the arms or insufficient fixation of the trunk. Or too much of a rush to get from draw to recovery.
Conse-
quence:
Pressure and loss of speed in the last part of the draw.
Remedy
erg/bin:
Draw attention to underside of trunk. The instructor stands behind the rower and keeps the shoulders fixed with both hands, so that he cannot go forward (movement guidance).
Remedy
boat:
Stop 1 (Pause paddling) and the exercise Practice body over.
Feed-
back:
Bring the handle(s) towards your chest instead of moving your chest towards the handle(s).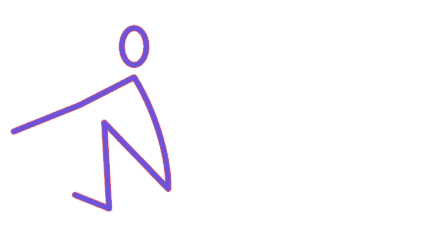 A rower who pulls the trunk over the handle (red) compared to a (blue) rower that does it right (www.rowanimation.nl).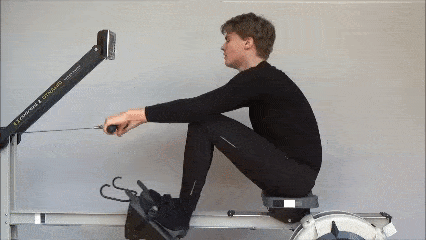 Pull the trunk over the handle(s)
---
| | |
| --- | --- |
| | Draw – Too much lay-back |
| | Scull - Incorrect hand position |
This article was translated automatically and is provided to you for free. You are most welcome to improve it!